Hi there!
I'd really like to talk with you!  We all lead busy lives and I find it works best if we can schedule a time when we're both available to talk.
Please use the contact form below or feel free to message me on Facebook…
For more information regarding a product or company on this website.
To find out when the next available live class, webinar, or live call is for a company or product.
To schedule a suitable time to talk, either by phone or in person.
Thank you!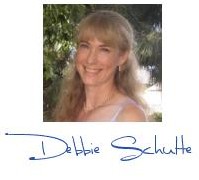 Send me a Facebook Message:  https://www.facebook.com/debbie.briscoeschulte
[think_contact/]