Essential Oils for Natural Health, Beauty,
Home & Pets 
Safer, More Effective Health Solutions
Interest in aromatherapy and the use of essential oils is growing.  People around the world are searching for safer, natural alternatives that are better suited for their health, their wallet and the environment by reducing toxicity in their homes, themselves and their family – including their pets – through the use of essential oils for health and wellness, cleaning and personal hygiene products.
For generations essential oils have been used in different ways to support, maintain, or improve health.  Today, after seeing first hand the dangerous effects of synthetic chemicals and processed medications, many people are trying to get back to more natural solutions. 
The use of all natural essential oils for medicinal, cosmetic, and therapeutic purposes continues to grow. Many people have found the results of using aromatherapy to be far greater than man made medications, chemical-filled skin care products, or artificial scents, and with far fewer side effects.
Essential oils are fun to use, easy to share, and enjoyed by my whole family!  I love cleaning with them, cooking with them, and diffusing them…but most of all, I love them for medicinal and emergency first aid uses.  I can't tell you how many trips to the doctor or dentist office we have avoided just by simply using essential oils.  If you have pets I recommend taking the time to learn which oils can be safely used on or diffused around your pets, they do not have liver enzymes to break down some of the oils.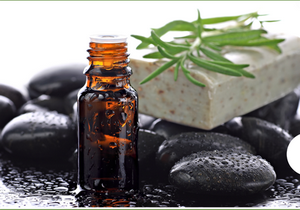 Getting Started With Essential Oils
1. Essential Oils 101 – Get instant access to a video that covers the basics of what essential oils are, and how you can use them safely. It's important to understand why is certified pure quality so important with essential oils, what oils to choose, and to know what oils are best suited for specific purposes.  You'll also learn many ways to use your essential oils in DIY projects and recipes.
Click here for Essential Oils 101 – What are Essential Oils and How To Use Them, and for DIY projects and recipes.
2. Experience the oils – The best way to learn about oils is to experience them for yourself.  We have classes, home parties, and individual consultations available on a variety of subjects which are fun and educational, and usually include free samples for you to take home and try.  This is a great way to get your questions answered, hear the experiences of others, smell and taste different oils, and learn about their uses.
Phone consultations, video hangouts, and webinars are available when meeting in person isn't an option. Contact me for materials and oils to share with your guests during the class.
Some of the class subjects available include:
Essential Oils 101
Natural Health Solutions
Medicine Chest Transformation
Mood Management
Weight Management
Natural Skin Care and Spa Party

Green Cleaning Make and Take Party

Oils & Pets
Oils of the Bible
Essential Oil Cancer Research
Where to buy certified-pure essential oils at wholesale costs.
3. Join & save – and get free essential oils – Enroll for wholesale prices 25% off retail.  Ask me how you can be rewarded with up to 30% product credit and credit for shipping charges to be used toward free oils, plus qualify for a free oil every month, along with any other special promotions, by opting in to receive product on a monthly basis.
I also want to give you a free Essential Oils book ($25.00 value) when you join with me, it's a priceless tool for learning how to use your oils safely and get the maximum benefit from them.
Contact me to get started today, or click here to see which brand I use and why…(Warning, not all essential oils are created equally!  Learn what to look for.)
Below are some books I highly recommend, they have been invaluable to me in the learning process.  (Note:  If you run an ad blocking program you may need to pause it to see them.)