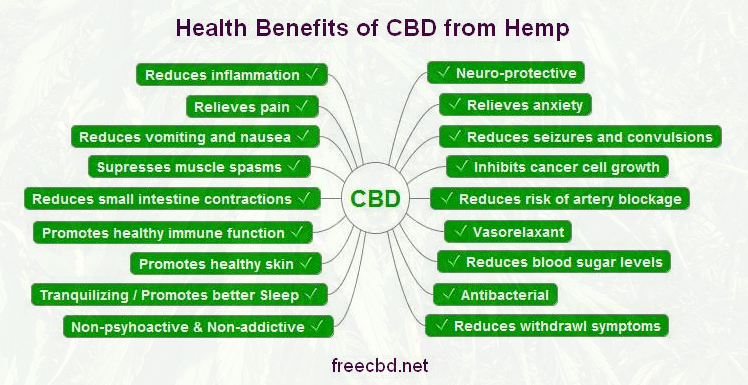 Since I've been using CBD I've been able to garden and do housework without getting back spasms, skin allergies cleared up, I sleep better, and I feel more emotionally balanced, with less anxiety.  Others I know have seen miraculous changes in health, and several have used it on their dogs as well with great results.  I am amazed at how many issues this one phytocannabinoid helps with.  I highly recommend everyone give this a try.  If you have good health, you will feel even better.  If you have multiple health issues and drugs aren't working, what have you got to lose?  Don't take my word for it, try it for yourself!
What You Need To Know Before You Buy CBD Oil
CBD oil is popping up everywhere, but before you start using it, here are some things you need to know.

This free  Hemp CBD Guide covers the what, why, and how to choose and use CBD oil.

Remember to contact me for a free $50 gift card when you're ready to get started.
CBD Facts
CBD is cannabidiol, one of over 80 known cannabinoids found in cannabis and other plants.  All mammals make cannabinoids as well, these endogenous cannabinoids work with receptors in our endocannabinoid system called CB1 and CB2 receptors which help to create homeostasis, or create balance in our bodies.
For a quick explanation on how CBD works on our endocannabinoid system, watch this:
CBD oil made from mature seeds and stalks of imported, industrial hemp containing less than .3% THC is non-psychoactive (won't get you high), non-addictive, and legal in all 50 states, as well as many countries around the world.  The health benefits are numerous, and chances are, if you do a search for CBD and whatever health issue is most prevalent to you, you'll find information on it.  To see a large list of research studies go to echoconnection.org/education.
There are many CBD products available online and from dispensaries, but not all CBD products are created equally.  There are things you need to know and watch for.
CBD can be made from hemp or marijuana, and can contain zero to high amounts of THC…as stated above, legal hemp CBD contains less than .3% THC, and some products are even THC-free.
Cannabis plants, both hemp and marijuana, pull toxins and heavy metals from the soil and air.  It is important to find a source grown in clean soil and without chemicals, and be tested for these as well as mold, mycotoxins, and more, to ensure the safety of you and your family.
Know how to read labels.  CBD is measured in mg. per serving.  Many products on the market don't list the amount, or contain too little to do any good.
CBD is commonly extracted using chemical solvents or rubbing alcohol which can leave toxic residues and bad taste.  Supercritical carbon dioxide is a safe way to extract hemp oil.
Contact me for more information, a free $50 gift card good toward your wholesale membership or retail purchase, or click here to see what products I use and recommend.
Related reading…