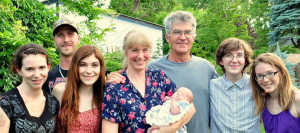 My name is Debbie Schulte.  I'm a natural health advocate, and I love showing people how to live healthier lives using natural products and how to get them wholesale or free.
My husband and I have been married since 1989, we have 5 children, and 5 grandchildren. I am so grateful I was able to quit working to stay home and raise our kids.  While it hasn't always been easy financially, it's been worth it.
I love what I do!  My family and I love the products, I love seeing how these products make people's lives better, and I love that I get to educate and empower others with safer, cheaper, and more effective natural solutions for their physical and emotional health, and that of their families, homes, and pets.
I also love the opportunity to offer financial health as well.  I believe the benefits to network marketing are tremendous, it opens the doors for average people to create a residual income and build wealth with less investment and risk than owning a traditional business, and that might not be possible any other way for most people, and that it has the power to change lives in a big way.  I'm excited to have the chance to make a difference with the home business opportunity, allowing stay-at-home moms and working moms to make some extra money from home and have quality time with their families instead of feeling guilty about not being there or not having enough time and energy for their kids. I can help college students pay off student loans, and baby boomers save for retirement. 
I'm looking forward to the journey and growth ahead, of meeting amazing new people, and being able to make a difference in the lives of others.
"I pray that you may prosper in all things and be in health, just as your soul prospers." – 3 John 2
Be well!
Debbie